Aug15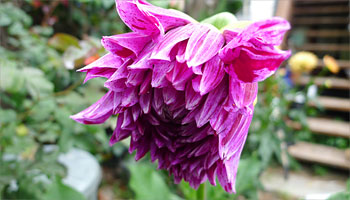 Thanks to the fact that we have some irrigation this year, the August garden is one that's so close to full bloom, but not quite there yet. I'm most excited about the dahlias, this one is just about ready to flower.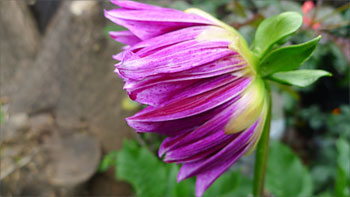 It's going to be GREAT!
Right next to it the tithonia, or mexican sunflower has just bloomed for the first time today: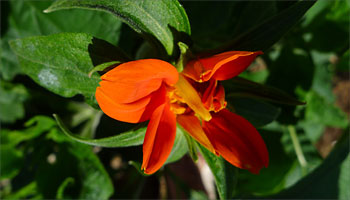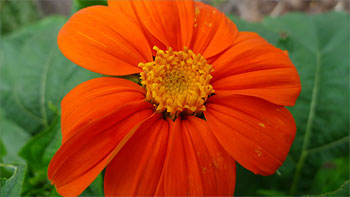 Tithonia is an amazing plant for green manure, increasing nutrients in the soil as it decomposes. It's also beautiful, not as tall as big sunflowers, but without their water needs. One of my favorite plants.
Right by them and the metal food compost bin, we have a great succulent, don't know what it's called. One thing I love about it is I can just pick it up and move it, it's not really rooted, but it continues to grow and have these campanula-shaped flowers every year. You can also see some marigolds that need to be deadheaded.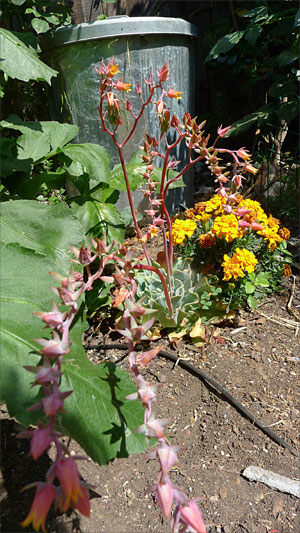 Right below the porch, there's a whole nasturtium/alyssum/squash mess that's very prolific: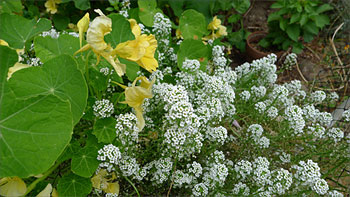 You can see the end of the motherwort here: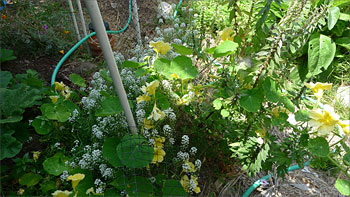 The nasturtiums are yellow: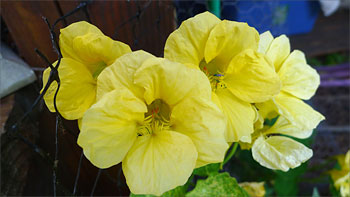 and red: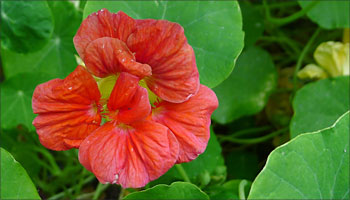 for some reason, I don't have the orange nasturtiums.
Here's a squash flower: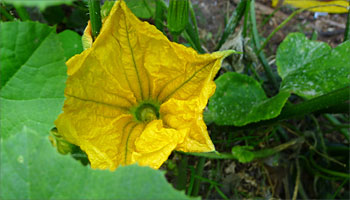 and the last of the clarkia:
and the elephant gods: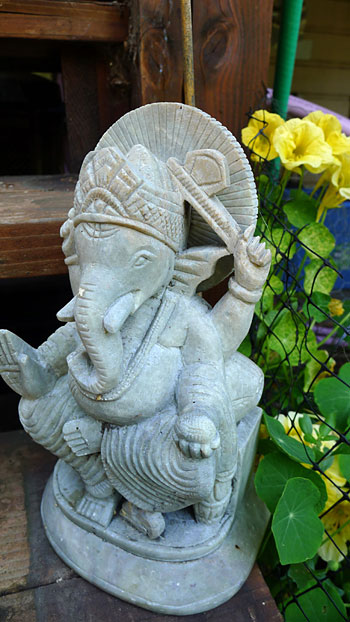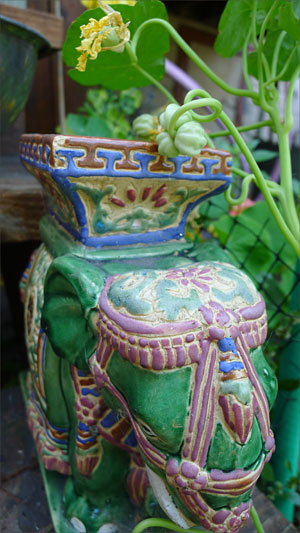 In the herb spiral, we have st. john's wort (not pictured), and agrimony: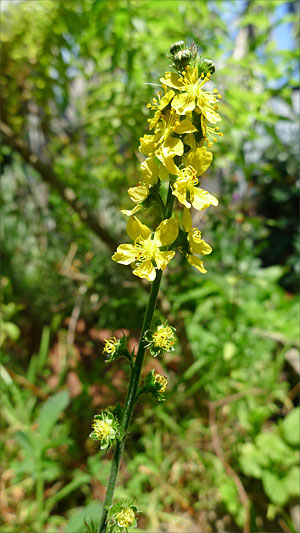 and representing the insect world, we have a fly on the dahlia: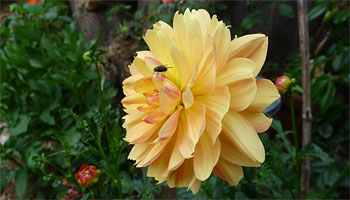 and some kind of grasshopper that I haven't seen before on this mystery flower: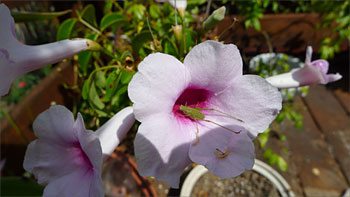 anyone know what it is? flower or insect?
That's it for August, I think I'll close with a rose: