Oct15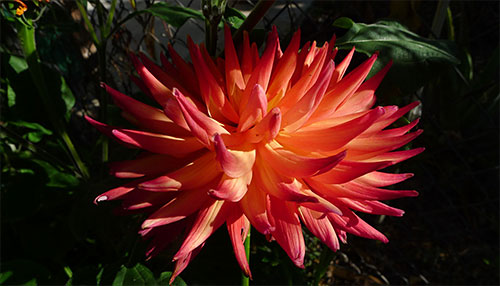 The dahlias are on their way to being a distant memory. There's a few tiny blooms left, but at the beginning of the month, the battery died in the watering timer during a heat wave, and, while they were nearing the end of their life cycle, that really helped them along. It really makes me cherish the present, how amazing they are for a short time. While I did try to take them out and give them away as much as possible, dahlias really show me the fragility of the present moment.
Here are a few of the big pink ones (I'll have to look their name up again) with tithonia and the giant yucca in the background:
This one's called Alpen Pauline: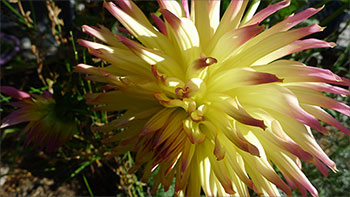 And this is Bracken Lorelei: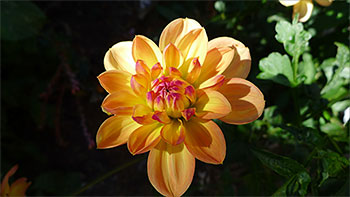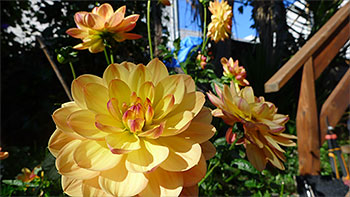 The one at the top is called sea fuego, a really cool color.
This deep red dahlia is called "Caproz, Jewel of Arlene." I have a better picture somewhere but I'm not going to find it tonight.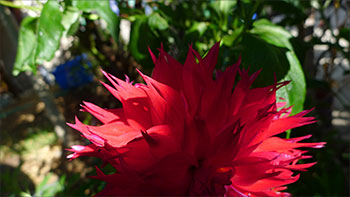 Goodbye Dahlias, until the spring!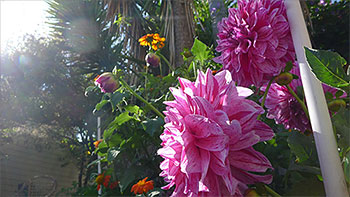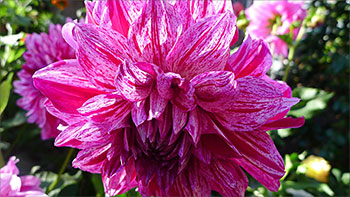 It's still bloom day, isn't it? @#$# Bluehost was down when I tried to post earlier. Enjoy!
And, as always, a big shout out to May Dreams Gardens for hosting Garden Blogger's Bloom Day. She's got a crazy clematis blooming in October…