Dec17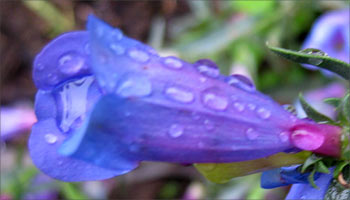 Here's my monthly effort for Garden Bloggers Bloom Day, brought to you by May Dreams Gardens.  Just got back inside with the camera, going to add my post to the plethora that's already there.
This is a lovely Penstemon, just planted during one of the first rains of the season.  We had fun planting in the rain, and these flowers are beautiful.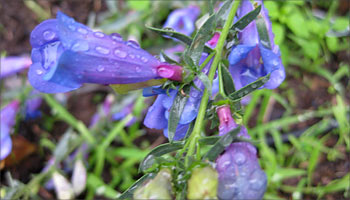 Here is a yellow cosmos: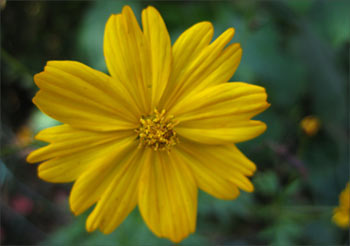 and one with a damned leafhopper: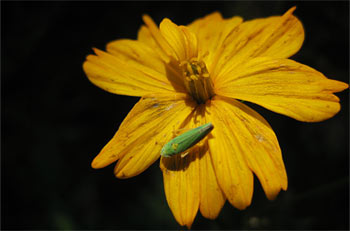 A Camillia that was given to us years ago by Dave's mom, and is still going strong: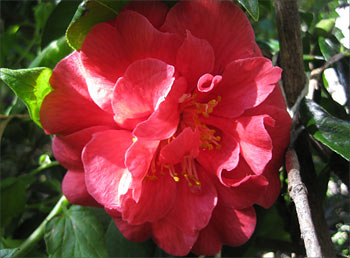 Some Ceanothus, or California wild lilac: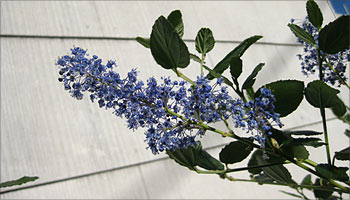 I had to include this mushroom, cause it was so impressive, and I think they're an important part of the garden:
Then I cheated, and walked down the street to the neighborhood school on my block, which has a beautiful garden. Though they're a little bedraggled, I think this is the first time I've seen sunflowers blooming into December!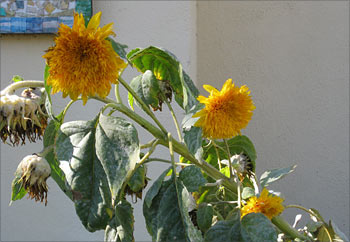 And last but not least, this spanish sage, which was perhaps the most vigorous flowering plant I saw.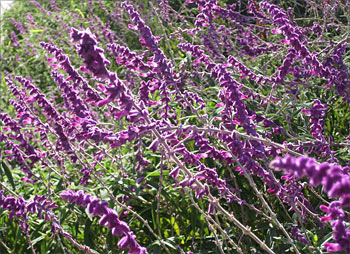 Most of the[intlink id="900″ type="post"] flowers I posted from last month[/intlink] are still going strong, except for the white as yet unnamed porch flowers.  I wish I could name the mushroom as well, that's not my strong suit.