Jul15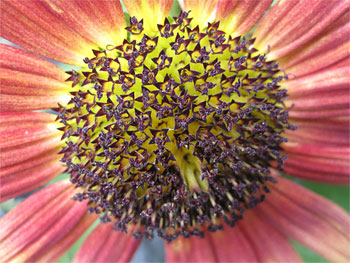 It's pretty gloomy here on July Bloom Day — par for the course for summer in San Francisco. Still, sunflowers are dominating my landscape.
I planted two varieties from seed, Autumn Beauty and Moulin Rouge, both reddish varieties. I was surprised to see the color variants that popped up: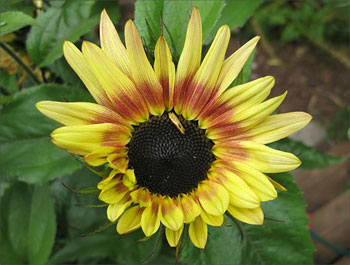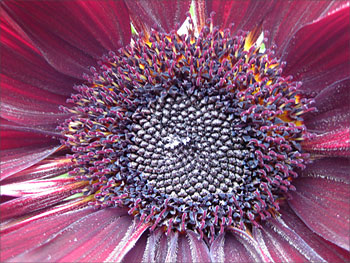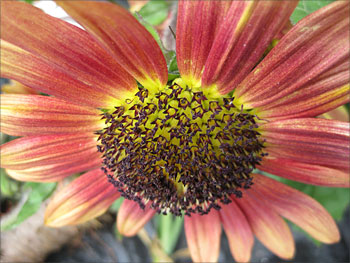 I planted one variety below my back porch, and now the flowers are almost reaching to the railing. Both varieties are very tall, so it's hard to get flowers unless they've plopped over, or I'm on the porch.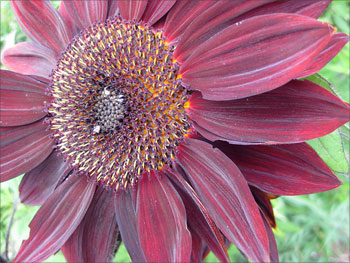 I always wonder about cutting these flowers. There are so many per plant that it wouldn't matter, but I'm not finding the perfect time because I'd rather leave them on the plant. As a gardener, I always lean too far towards not pruning; I need to get tougher!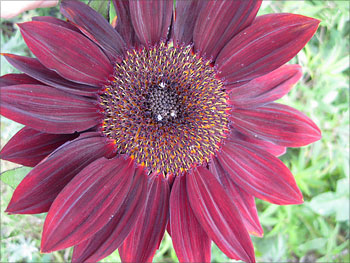 Other notables in the garden include this Kniphofia, which just got its first bloom of the season today. This is a showy plant from Africa (got the variety in Mendocino) which needs to be root-divided, so if you're in SF and you want some, come and get it after blooming (it's currently in a narrow space next to my driveway.)
Here is some agrimony I got at Green Gulch last year, it just came back very strongly, an interesting herb that I'll post about one day: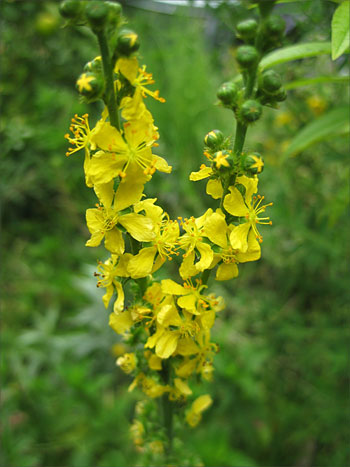 And ahhh, motherwort, one of my favorite herbs: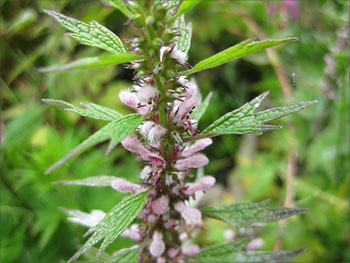 Mugwort and white sage are blooming too: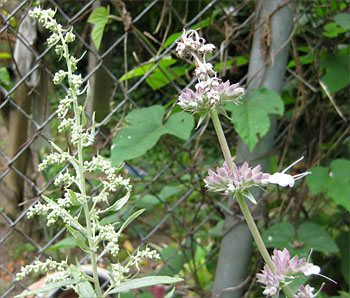 And last but not least, St. John's wort, which I talked about in my June bloom post, that never made it to GBBD: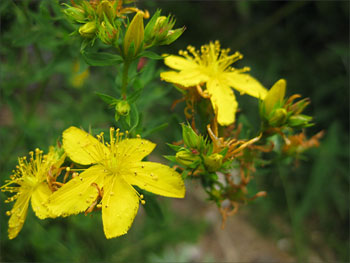 Many more, but I'm running out of steam. Happy July, gardeners! And thanks to May Dreams Garden for hosting Garden Blogger's Bloom Day.