Feb15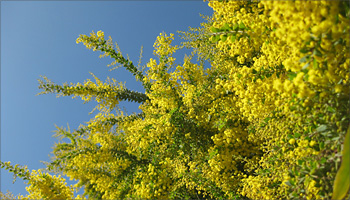 What the heck! I was expecting Garden Bloom Day to come tomorrow, but it looks like it's on the 15th this month. So here's just a quick look  at what's blooming in my garden this February.
This acacia tree in my backyard is a quick bloomer, is just starting to be past its blooming climax.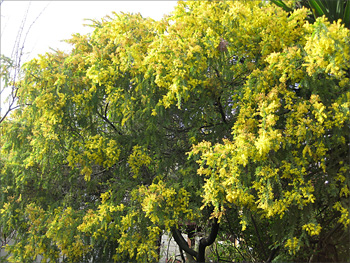 This native Ribes in the front has been blooming all month, along with the Ceanothus, really beautiful.
These succulents have been blooming since December.  Wow. I don't have the name of the variety.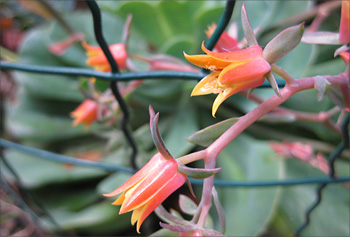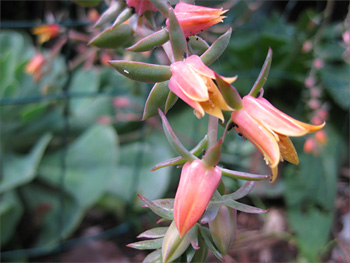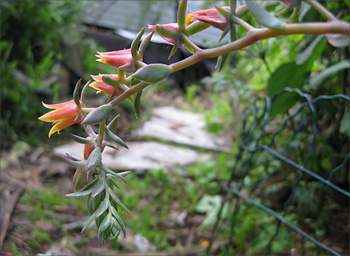 Here's a nice magenta sage.  I think it may be a native.  I'll try to find out more, but am trying to get this out while it's still Garden Bloom Day, at least on the west coast.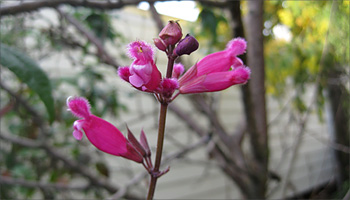 And last but not least, this calla lily is just starting to open.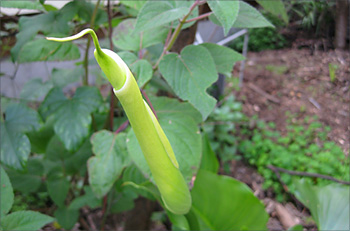 As always, thanks to May Dreams Gardens for making this possible. And another thanks goes to Annie's Annuals, for making me aware that it was today!
Here are some other bloomers around San Francisco this month »